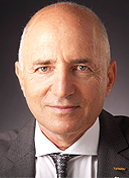 Dr. Michael Hayden 
Killam Professor of Medical Genetics, University of British Columbia; Canada Research Chair in Human Genetics and Molecular Medicine; Director of the Center for Molecular Medicine and Therapeutics (CMMT)
---
Dr. Michael Hayden is the Killam Professor of Medical Genetics at the University of British Columbia and Canada Research Chair in Human Genetics and Molecular Medicine. He is also the director of the Center for Molecular Medicine and Therapeutics (CMMT) and founder of three biotechnology companies: NeuroVir Therapeutics Inc., Xenon Pharmaceuticals Inc., and Aspreva Pharmaceuticals Corp.
An author of over 600 peer-reviewed publications and invited submissions, Dr. Hayden focuses his research primarily on genetic diseases, including the genetics of lipoprotein disorders, Huntington's disease, and predictive and personalized medicine. He and his research group have identified 10 disease-causing genes, which includes the identification of the major gene underlying high-density lipoprotein (HDL) in humans.
Dr. Hayden also identified the first mutations underlying Lipoprotein Lipase (LPL) Deficiency and developed gene therapy approaches to treat this condition. He is also co-leader of the Canadian Pharmacogenomics Network for Drug Safety project, a BC-led, national strategy to prevent adverse drug reactions. He is the most cited author in the world for ABCA1 and Huntington Disease.
Dr. Hayden is the recipient of numerous prestigious honours and awards including the Order of Canada (2010), the Jacob Biely Prize, which is UBC's premier research prize (2010), the Order of British Columbia (2009), Canada's Health Researcher of the Year by CIHR (2008), and the Prix Galien (2007), which recognizes the outstanding contribution of a researcher to Canadian pharmaceutical research.