The 2nd African Microbiome Day: Showcasing microbiome research in Africa
Date: September 2023
H3Africa Genomics & HIV Infection: Predictors of Disease and Outcomes Workshop
Date/Time: 24 July – 26 July 2023
Organizing team
H3Africa Coordinating Centre
African Microbiome Day
Date/Time: 19 September @ 15:00-19:00 CAT / 13:00-17:00 GMT (see your time here)
Organizing team
H3Africa Coordinating Centre
Prof. Jo-Ann Passmore (University of Cape Town, South Africa)
H3Africa Microbiome Task Force

Edward Wampande
Adetola Louis-Jacques
Wasana Weerasuriya
Imane Allali
Ovokeraye Oduaran
Research Seminar
Date/Time: 10-11 May 2022 @ 14:00 – 15:00 CAT
Dr Paulina Tindana is a Senior Lecturer and Bioethicist at the Department of Health Policy, Planning and Management, School of Public Health, University of Ghana. Previously, she worked at the Navrongo Health Research Centre in Northern Ghana as a Deputy Chief Health Research Officer. Her work focuses on the ethical, social, cultural and policy implications of biomedical research including genetics and genomics studies. She has been an active member of the H3Africa Consortium since 2013 and chaired the Community Engagement Working Group between 2015 to 2018. She is also involved in research ethics capacity building initiatives for researchers and members of research ethics committees in Africa. She is currently a Principal Investigator of the H3Africa CEBioGen Collaborative project and also leads Community Engagement on the AWI-Gen Collaborative project and the PAMGEN project.
Prof Michèle Ramsay is Director of the Sydney Brenner Institute for Molecular Bioscience (SBIMB), South African Research Chair in Genomics and Bioinformatics of African Populations and Professor in the Division of Human Genetics, University of the Witwatersrand, Johannesburg. Her research interests include an understanding of the role of African population genetic diversity in diseases exacerbated by adverse lifestyle choices, including obesity and cardiometabolic diseases. She is PI of the H3Africa Consortium AWI-Gen Collaborative Centre that aims to exmine genomic and environmental risk factors for cardiometabolic diseases in Africans. She is past President of the African Society of Human Genetics, President of the International Federation of Human Genetics Societies and co-chair of the International Humdred+ Cohorts Consortium (IHCC).
Dr Anita Ghansah is a Senior Research Fellow at the Parasitology Department of the Noguchi Memorial Institute for Medical Research, University of Ghana. Her research focuses on how parasite genetic diversity influences the epidemiology and pathogenicity of malaria and its implication for therapeutic and vaccination strategies as well as malaria vector control strategies. She has a keen interest in using population genetics strategies to identify genetic loci that contribute to drug resistance in P. falciparum and the development of genomic tools to characterize P. falciparum diversity and drug resistance in the population.
She has also been involved in Bioinformatics, genetics training in Ghana and developing innovative tools for monitoring malaria drug resistance, malaria vaccine efficacy studies that target parasite population dynamics, human genetics, and environmental impact. She is also interested in engaging/educating the research community in genomics, ultimately improving public health using genomics research.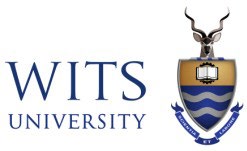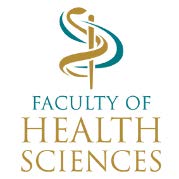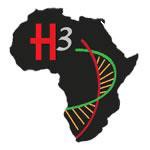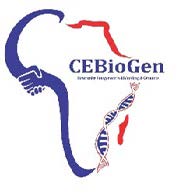 Title: Hands-On Rare Disease Genomic Analysis Workshop 2022
Presenter: TBA
Date:  6-8 April 2022.
Time: 9am-12pm EST|2-5pm GMT|2-5pm WAT|3-6pm CAT| 4-7pm EAT
In collaboration with the GREGoR and ClinGen Consortia, we invite you to participate in a three-day virtual workshop, 6-8 April 2022, (9am-12pm EST|2-5pm GMT|2-5pm WAT|3-6pm CAT| 4-7pm EAT. Your time here) on genomic data analysis and clinical interpretation of findings. This workshop will provide both didactic and hands-on sessions with real genomic sequencing data to allow users to learn how to perform analysis using free genomic analysis platforms such as seqr. Attendees will also become familiar with other online genomic resources and learn how to upload their own data in order to access tools on the AnVIL platform.  We recommend all individuals attending this hands-on workshop review certain recorded lectures from the H3Africa-ClinGen Workshop hosted in 2021, and these are specified in the expanded agenda.
The course will take place over 3 half days and will be presented online via ZOOM. The intended audience is African rare disease research and clinical laboratory communities. Upon completion of the course, a certificate of attendance will be awarded.
Overview
Plenary topics for Day 1 will include:
Introduction ClinGen and GREGoR
Introduction to Genome Analysis Resources
Sequencing and alignment tools
Using AnVIL
Day 2 will be dedicated to using seqr with break out sessions for tutorials on analysing demo data in seqr
Day 3 will cover topics as below with a concurrent breakout session dedicated to seqr Q&A.
Solutions to cases (practical exercises from Day 2)
Assessing Variants in a Known Gene
Assessing Variants in a Novel Gene
Presenters will provide instructions on using tools and resources to support these activities through both lecture-based (plenary sessions) and interactive learning opportunities (live demonstrations and practical exercises).
Title: Mother's Milk & Baby's Bacteria: How Breastfeeding Shapes the Infant Microbiome and Child Health
Presenter: Dr. Meghan Azad, PhD
Date: 21 March, 2022. Time: 2:00pm GMT (3:00pm WAT, 4:00pm CAT, 5:00pm EAT, 10:00am EST)
Meghan Azad is an Associate Professor of Pediatrics and Child Health, Community Health Sciences, and Immunology at the University of Manitoba, where she holds a Tier 2 Canada Research Chair in Developmental Origins of Chronic Disease at the University of Manitoba. Her research program is focused on the role of infant nutrition and the microbiome in child growth, development and resilience. She received an MSc in Epidemiology from the London School of Hygiene and Tropical Medicine, United Kingdom, and a PhD in Biochemistry and Medical Genetics from the University of Manitoba. Dr. Azad co-Directs the Manitoba Interdisciplinary Lactation Centre (MILC) and leads the International Milk Composition (IMiC) Consortium. She serves as Deputy Director of the CHILD Cohort Study, a national pregnancy cohort following 3500 children to understand how early life experiences shape lifelong health.