Immunoglobulin Gene Diversity in an African Population and Impact Antibody Function in HIV Infection
The Goal: to explore the diversity of antibody genes in an African population and the impact of this variability on immune responses to HIV infection, to enable development of more effective vaccines.
The Problem
Immunoglobulin genes, amongst the most variable genes in the human genome, encode antibodies which are critical components of our immune defense against pathogens. The underlying diversity of immunoglobulin genes within African populations is understudied compared to other populations. Uncovering this variation, and defining its impact on HIV infection, which disproportionately impacts these populations, will allow us to develop more effective vaccines and antibodies as therapeutics for multiple pathogens.
Project Strategy
To characterize genetic diversity in the part of antibodies responsible for binding pathogens, the Fab, in a cohort of African women at high risk of HIV infection.
To characterize genetic diversity in the Fc regions of immunoglobulin genes, which are responsible for recruiting immune cells, in this cohort .
To examine the effects of this genetic variation on the immune responses to viral infection in African women.
Potential Impact
This project will delineate the high levels of genetic diversity in immunoglobin genes in an African population compared to other global populations. It will also link novel genetic diversity to in antibody function in HIV infection. Understanding this will allow us to design more effective vaccines and therapeutics against HIV and other pathogens.
Project Sites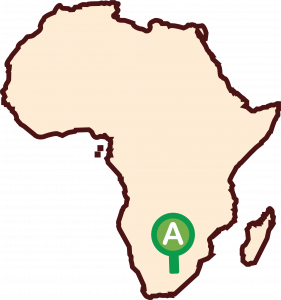 A: South Africa
National Institute for Communicable Diseases/ National Health Laboratory Services, CAPRISA
Non-African Collaborators:
Sweden: Karolinska Institute