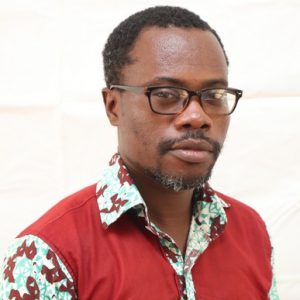 Nicholas Ekow Thomford
H3Africa PI: Michelle Skelton
Institution: University of Cape Coast
Project Affiliation:
Abstract
The increasing availability of combinational antiretroviral therapy brought hope of reducing morbidity and mortality associated with HIV and improving the quality of life of persons living with HIV (PLWH). However, HIV increases the risk of coinfections with pathogens due to immunomodulatory activities. In addition to coinfections, there is the interplay of non-communicable diseases (NCDs). In our CCHHIV-PRO study we are focusing on common coinfections and NCDz that PLWH have and how that influences clinical outcomes. We have obtained data on PLWH from retro clinics at the Cape Coast Metropolis and understudying the implications of coinfections and NCD on clinical outcomes such as viral loads, drug-drug interactions and adverse drug events and quality of life. Mean age of our participants was 44.05 years with a female to male ratio of 2:1. Out of the approximately 1500 patients 29% are living with coinfections and NCDs including HCV (8.12%), HBV (3.02%), TB (5.57%), URTI (3.25), pneumonia (11.68%), malaria (2.32%) and RTI (1.62%). NCDs observed included hypertension (16.47%), DM (1.62%), renal diseases (5.10%), Kaposi sarcoma (1.16%), toxoplasmosis (2.55%). Patients less than 19 years had the highest prevalence of TB coinfection among them, 18.87% followed by 70–89-year-olds range (6.9%) and then 40-49 (5.17%). The prevalence of hypertension among patients was 34.69% among the 60-69 years old and 26.32% among the 50–59-year-olds. Our preliminary data on patients with malaria-HIV coinfection (MHC) for instance has shown that MHC patients have higher Plasmodium parasite density although drug-drug interactions resulting from co-medications leads to clearance of parasites whiles viral loads are also affected.
Though previous studies have reported ART adherence among PLWH as high, considering the use of other medication, drug-drug and disease-disease interactions, there could be an influence in clinical profile and outcome. Patients are currently being followed up to understand how these coinfections and NCDs influence their quality of life and clinical outcomes in the CCHIV-PRO project.